The easiest way to kickstart your carrier !
Whether you're a model trying to get in an agency, a singer trying to find gigs, or an actor applying for auditions, having professional pictures that highlight your talent and personality will help you make the best first impression, look important and stand out from the crowd !
How does a shoot usually go ? Take a peek behind the black curtains and watch the process unfold from makeup, to shooting and then retouching.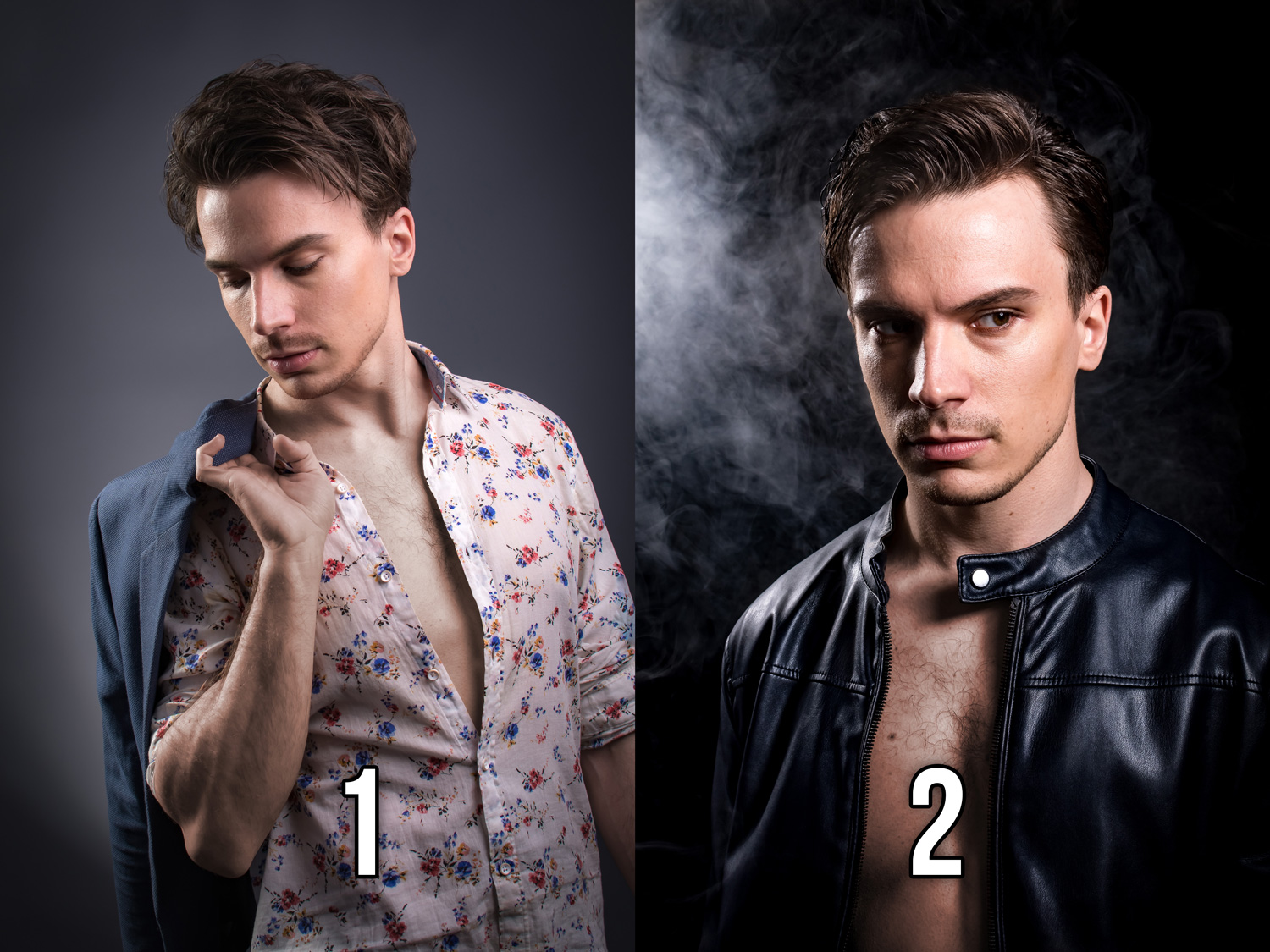 During longer sessions we can shoot many patterns, meaning different styles and variations in wardrobe, makeup, hairstyle, lighting, background and overall mood of the image. In this exemple with the same model, by changing just a few of these elements we achieved a very different look and feel.
There is no clear cut of what constitutes one pattern, but more variations means more time, so we base our prices on the duration of the shoot. Tell us what you want and we'll tell you how long we think it takes.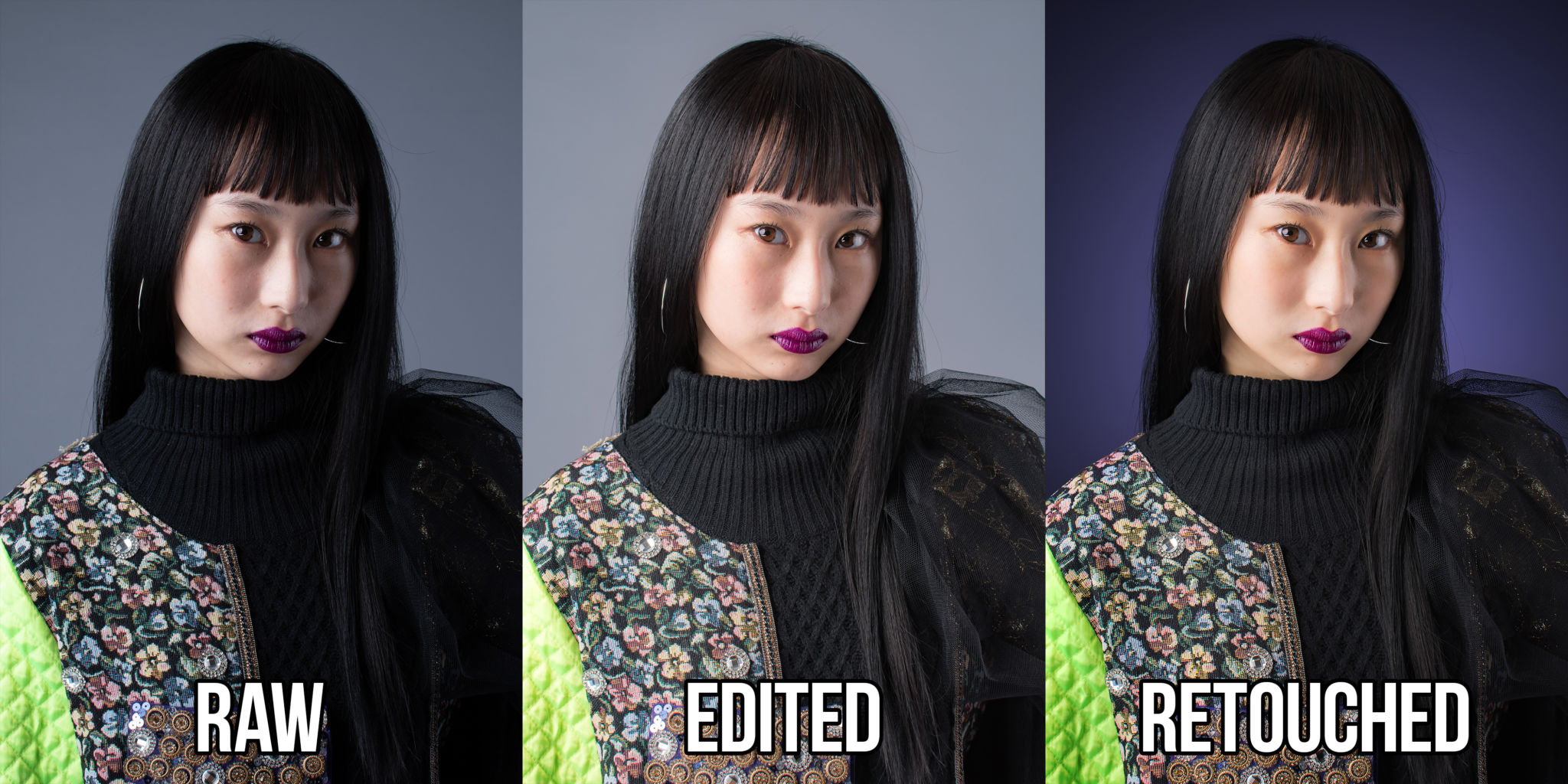 We always shoot RAW files, which means we have to edit them before we can deliver them to you. Editing includes correcting white balance, colors, contrast, noise, sharpening and some local adjustments, this process is needed to make the pictures look good and natural, but do not alter reality.
Retouching on the other hand is done in Photoshop and it's where you can get a little creative. It can include skin (removing pimples, wrinkles and blemishes, softening, texture, contouring), hair (filling gaps, erasing stray hairs or grey hairs, giving more volume etc) changing the background, but also adding effects or anything you can imagine !
What if our plans don't include what you need ? Don't worry these are merely examples to give you a base idea of what you can expect for what price. We consult with each client individually to determine what you need exactly and provide you with a tailored service.
Don't hesitate to contact us if you have further questions !